Tags:

backyard grill, backyard steak grill, Beef, Beef Marinade, Bold & Beefy, boneless, boneless ribeye, boneless ribeye recipe, cure, curing, Dinner, dry brine, dry brined ribeye recipe, dry brined steak, dry brined steak recipe, grill, grilled boneless ribeye, grilled ribeye, grilled ribeye recipe, grilled steak guide, Grilling, how to grill steak, recipe, ribeye, Steak
The best ribeye steak recipe for the at-home grill master. By adding a simple dry brine to a simple steak recipe, you can amp up any average steak into one of the best steak of your life.
---
Tags:

Beef, Beef Marinade, Bold & Beefy, butter, chef, compound butter, Dinner, Filet, Filet Mignon, Filet mignon recipe, fine dining, grill, grilled filet mignon recipe, grilled steak, Grilling, how to grill steak, marinade, medium, medium rare, medium well, mop, mopping method, oven, parley mopped steak, parsley, parsley and herb filet mignon, parsley butter, parsley butter steak, parsley filet mignon recipe, parsley mopped filet mignon, rare, skillet, Steak, steakhouse, well done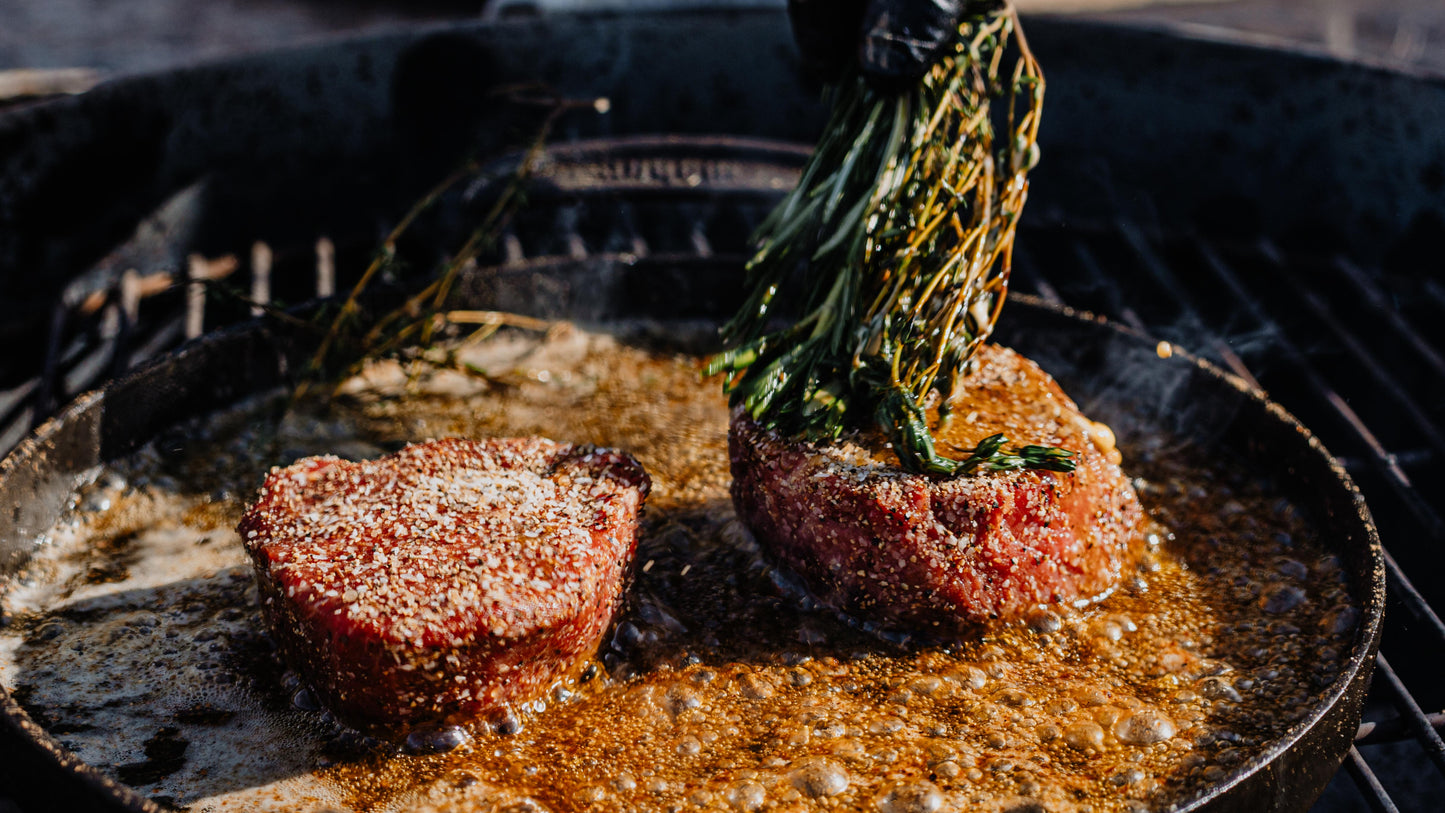 Skip the compound butter to become the ultimate chef of the house with this easy mopping method. You've never tasted any steak more full of flavor than herb infused filet straight out of the skillet.