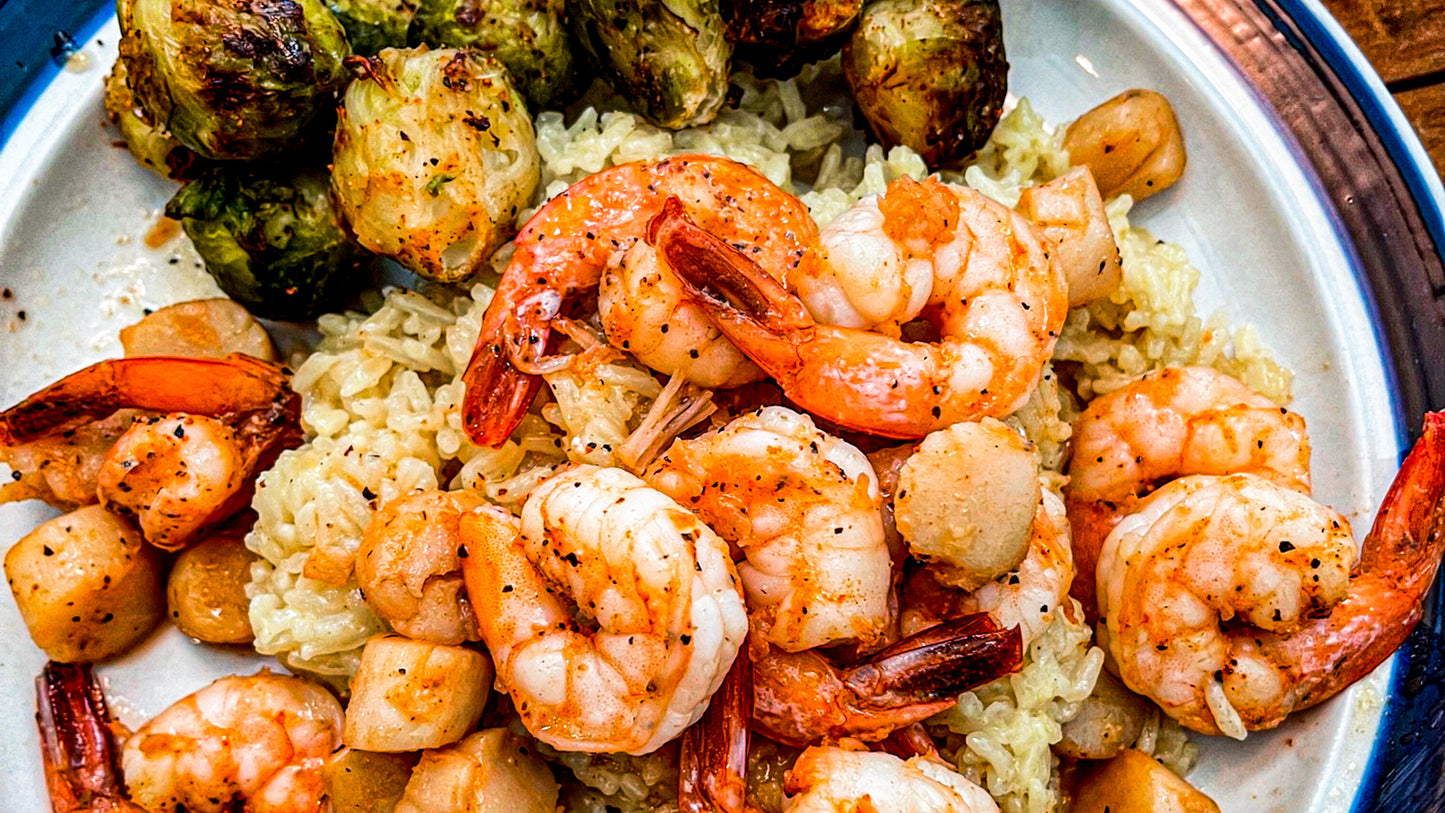 INGREDIENTS:
1 lb Bay Scallops

1 lb Uncooked Shrimp, peeled

1 Stick of Kerrygold Butter

1 Bunch Brussels Sprouts

 
Coconut Jasmine Rice
Jasmine Rice

2 Cups Jasmine Rice

1 Can Coconut Milk

1 ¼ Cups Of Water

1 Teaspoon Salt

1 Teaspoon Sugar
INSTRUCTIONS:
Marinate scallops and shrimp in a mix of Bold and Beefy and Sweet and Savory. Let sit for 15-20 min. 

Cook jasmine rice in a mixture of coconut milk, water, salt and sugar. Follow the cooking instructions on the rice package.

Sauté shrimp and scallops in 1 stick of butter until thoroughly cooked. 

Roast brussel sprouts with both rubs. 

Add a sprinkle of Sweet and Savory to the top after plating.
Recipe Created By 
Donald Cook, Who Cares BBQ